Need Parking Lot Sealcoating Services?
Parking lot sealcoating services are necessary to protect your parking lot from forming cracks and potholes. Sealcoating helps protect the asphalt from the sun and prevents water penetration into the asphalt, which is the leading cause of asphalt damage. Without proper sealcoating water will penetrate into your asphalt parking lot and begin to form small cracks, those small cracks will then allow more water to enter the asphalt causing larger cracks and eventually potholes and even base damage.
Parking lot sealcoating is the least expensive way to maintain your parking lot and can double the life of your asphalt when compared to unsealed asphalt. Our team of professional paving specialists are fully trained to protect your asphalt with commercial grade sealer and it is always installed at the recommended manufacturers rate.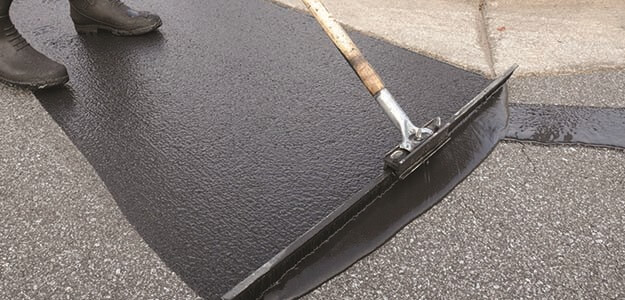 The Twin Cities Paving Asphalt Driveway Sealcoating Experience:

1. Get A Free Quote 
Contact us online or call us at (651) 302-6538 to request a free quote. You'll talk to a friendly customer service specialist that will take all the information needed to provide you a quote right over the phone, it only takes about 10 minutes! 
2. Schedule Your Service 
We will work with you to schedule a date and time that is convenient for you to perform the asphalt driveway installation. 
3. Receive notification before arrival 
On the date we are going to perform your asphalt driveway installation, we will notify you when our crew is on the way to your home or business, so you know exactly when they will be arriving. 
4. Pave your driveway with asphalt 
During your driveway project we will prepare the ground for your new asphalt driveway and once ready we will install your new driveway and smooth it with the proper equipment. 
5. Give us feedback 
Finally, we'll ask you for your feedback on how we did so we can make sure you were completely satisfied. And if you're not? Let us know, we'll make things right!
Twin Cities Paving covers the entire Twin Cities Metro. Whether you are a homeowner or business that needs asphalt repair or asphalt replacement; we are the best choice for you.